Joanna Pianka, MArch
Studies of Photography and Architecture at the Academy of fine Arts in Vienna. Metropolitan Studies at the Humboldt University Berlin. Humanistic secondary school education at Akademisches Gymnasium in Vienna.
Professional photography service, member of the Austrian Economy Chamber. Living and working in Vienna, Warsaw and Berlin. Languages: German, Polish, English. Basic French, Italian and BKS.
Main clients and partners in arts & culture:
eSeL.at & Academy of fine Arts Vienna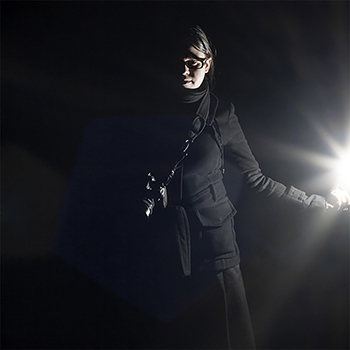 Vita
I got a pocket film camera at the age of seven. This was a starting point for many stories and experiments. Later, i've deepen my knowledge and passion at the Academy of fine Arts in Vienna. My first steps in the field of professional photography were tough. I shooted many concerts and festivals, learning very essencial characteristics of photography: catching the right moment between light, moves, gestures, crowds, focus and aperture. The view for the unique characteristics of every single person is for me the greatest challenge. What you won't find here, are very artificial and super-enhanced shots, even a strong retouch can look realicstic. Photography is only a medium to translate our memories. I try to use this tool with all my passion. I have an open ear and eye for every kind of event, task or problem and love to work with interesting characters and difficult situations, observing the a whole and point out the very special moment. It is possible that you find me lying on the floor or climbing a tree, because i want to find another perspective. But the most important one is still the client. I am always curious and want to hear your idea, vision and perspective.